Cell Line Custom Development
EuroscreenFast offers you the possibility to benefit from our extensive cell line and assay development expertise to custom-engineer the tools expressing your target of choice, validated for functional or binding assay.
Our fully-integrated offer includes:
target sequence cloning in our high-copy bicistronic expression vector
transfection in the most appropriate host cell
selection of stable pool or clonal selection
characterization of the cell line using one of our available functional or binding readout
cell line can be transferred
Orthologue GPCR cell line development
Rhesus monkey CCR2 cell line development and characterization using an Aequorin (calcium) functional assay. Cell line was further validated in a binding assay.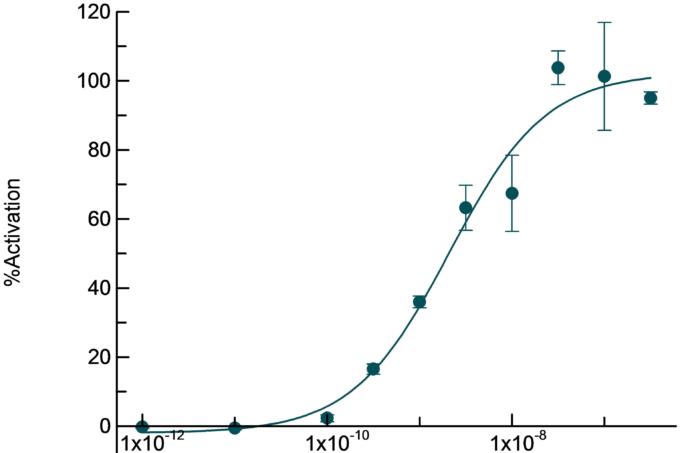 | | | |
| --- | --- | --- |
| Reference Compound | Human CCR2 | Monkey CCR2 |
| MCP-1 EC50 (nM) | 1.4 | 2.1 |
| RS102895 IC50 (nM) | 185 | 248 |
Non-GPCR cell line development
Transient Receptor Potential channel TRPA1 cell line was developed and characterized using an Aequorin (calcium) functional assay. Other non-GPCR targets include receptor tyrosine kinases (EGFR), ion channels (TRPV1, GRIN1), Sigma receptors (SigmaR1), enzymes (SRD5a)…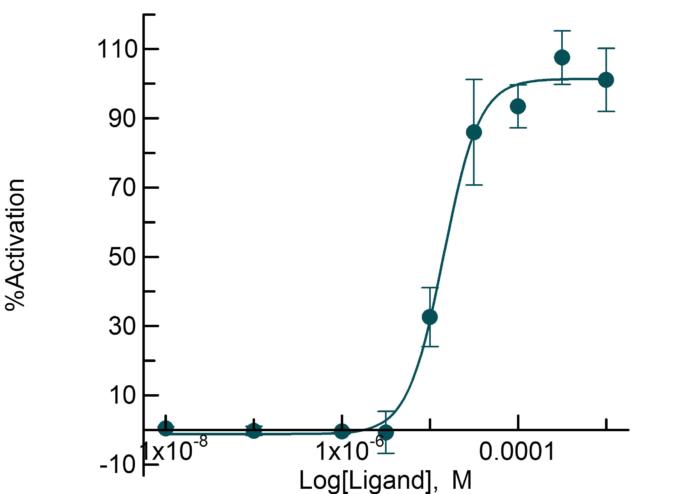 We have successfully developed cell lines in these backgrounds:
CHO-K1
HEK293
1321N1
U2OS
we'd love to try new ones….
If you can't find what you are looking for in our catalogue, let us know and we'll figure out how to develop it!